Do you think you need your professionally written resume NOW?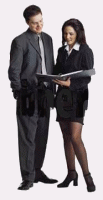 Maybe you do . . .
Let's be sure you get the customized services
to match your specific needs.
Do you know that having A JOB makes you more employable?
Do you know that having THE JOB gives you career satisfaction?
Can you explain the difference between A JOB and THE JOB? Are you ready to get ahead of the competition? Are you ready for your dream job? Follow the link below to learn more
about our personalized career advancement services.