Jane Roqueplot, CPBA
Owner
Jane Roqueplot is President and CEO of parent company JaneCo's Sensible Solutions, West Middlesex, Pennsylvania, which she started in 1995. Her 20+ year career has included sales training, motivational speaking, career coaching and career development. She earned certification as a Behavioral Consultant in 1987 and began specializing in how behavioral styles relate to professional life. She applied this experience in her responsibilities as Program Director at a national consulting firm specializing in Career Development prior to establishing her own consulting business.
In addition to her certification as a Behavioral Consultant, Jane has also obtained her designations as a Certified Professional Behavioral Analyst (CPBA), Certified Workforce Development Professional (CWDP) and Certified Electronic Career Coach (CECC)
| | |
| --- | --- |
| | |
Since opening her own business in 1995, Jane can usually be found in her office or conference room. Whether she is conducting a private session or a group seminar, her mission is to help individuals make appropriate career choices and achieve greater personal success. Special employer group sessions focus on helping develop a more productive workforce using many of the same ideas. It makes no difference if a client's goal is an improved work environment, a rewarding personal career, an appropriate class schedule or a better style of communication, JaneCo will help plan for success. "Quite simply, what I do is help people better understand themselves and identify their strengths," says Roqueplot. "The truth is, whether you are planning a career, nurturing a family, fostering relationships or building an organization, success largely depends on your ability to capitalize on your strengths and interact effectively with those around you."
Jane, with more than 20 years of experience in providing motivation and encouragement, teaches clients how to be more "people-sensitive". She detects the unique strengths of an individual by administering Personal Behavioral Profiles and Career Evaluations.
She and her staff at JaneCo have served thousands of state-funded and private clients, including high-level professionals. JaneCo employs five in-house full time staff members and three contract writers.
---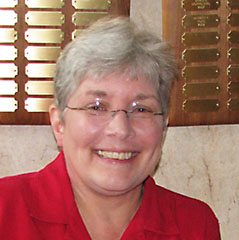 Wendy Haylett, CPRW
Senior Staff Writer
Wendy has an extensive professional and personal background in writing, as a resume writer and member of the PARWCC since 1985, and as a freelance writer, poet, and blogger. Her professional writing assignments include marketing content, sales collateral, biographies, artist statements, and thousands of resumes, spanning all industries and professional levels.
Resume specialty areas-with significant experience in senior management and executive (C-level) resumes-include information technology/information management, engineering/sales engineering, manufacturing, operations, sales/business development, marketing, engagement/practice management, project/program management, arts, media/broadcasting, corporate communications, public/community relations, and not-for profit.
Prior to her career as a resume writer, Wendy worked in television broadcasting, as a F.C.C. First Class Engineer and Production Director for WJW in Cleveland, Ohio and WOKR (currently WHAM) in Rochester, New York. In the transition between broadcasting and resume writing, she was a Writing Center Coordinator and Writing Tutor at the State University of New York Empire State College.
Wendy is a Certified Professional Resume Writer (CPRW) and an Authorized DISC Administrator / Behavioral Consultant. She is currently completing course work in the Resume Writing Academy (Wendy Enelow & Louise Kursmark) and preparing for the Academy Certified Resume Writer credential. She is a member of Career Directors International, and the Professional Association of Résumé Writers & Career Coaches.
---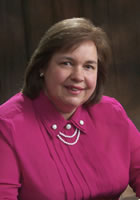 Beate Hait
Staff Writer
Beate Hait is a certified professional writer who assists the JaneCo's team by writing resumes, cover letters and other career-search related documents for clients. Bea has been writing resumes for individuals in all industries -from entry level to executive - since 1992. Bea is skilled at highlighting a candidate's qualifications and accomplishments and puts them in a format that invites the hiring authority to read the entire document, improving the job seeker's chances of being called for an interview.
| | |
| --- | --- |
| | |
Bea has earned the credentials CPRW (Certified Professional Resume Writer) and NCRW (Nationally Certified Resume Writer) by successfully completing a series of tests to demonstrate excellence in resume writing and industry knowledge. Bea is one of only a handful of resume writers nationwide to earn both credentials. These tests are administered by two national resume organizations, the Professional Association of Resume Writers and Career Coaches (PARW/CC) and the National Resume Writers' Association (NRWA). Membership in professional organizations demonstrates a commitment to keeping on top of industry trends.
---
Joseph Roqueplot
Financial Controller
Joseph Roqueplot brings a Bachelor of Science Degree in Business Administration with a double major in Finance and Marketing and a minor in Economics. Joe, has been with JaneCo since January 2000 and is the son of owner, Jane Roqueplot.
Joe works with the finances at JaneCo, ensuring the accuracy of invoicing and all other areas of accounting. He is consistently working on long-term budgets to ensure the financial success of JaneCo. When not involved with budgeting and investment strategies, he is always a valuable member of the JaneCo team through his help on large projects. He is appreciated for his high attention to detail that adds to the quality of services the company offers with his marketing skills and design talent.
---